Wheel Presses are used to mount/dismount wheels and brake discs onto/from axles. The Wheel Press will comprise a substantial steel frame with hydraulic cylinders to apply the necessary pressing loads.
The function of the Wheel Press depends on the required parameters of operation and the throughput required from the equipment. For high production rates, it is often necessary to have separate dedicated machines for each stage of the process, whereas for lower production rates, all of the functions can be integrated into a single machine.
WHEELSET PRESSES MAIN PARAMETERS INCLUDE:
Tonnage:
The basic requirements for the machine is the press force required to fit or remove the wheels.
Single or Twin Cylinder:
A Twin-cylinder machine can press on 2 wheels simultaneously without the need to reposition the wheelset.
Mounting / Dismounting:
In order to dismount wheels and brake discs, the wheel press must be fitted with a reaction head. This enables the pressing force to be used to dismount the wheels and also allows brake discs to be pre-positioned and then mounted together with the wheels in a single operation.
Assembly Stand
An assembly stand can be used to set up the wheelset ready for assembly to increase the productivity of the equipment in operation. For example, with an automated double cylinder wheel press, wheels and brake discs may be positioned ready on the axle on the assembly stand. The wheelset is then moved into the Wheel Press, which automatically mounts the wheels and brake discs according to the required parameters. During this automated cycle, the operator can then start to prepare the next wheelset for assembly on the assembly stand.
Monitoring:
The Wheel Press will be fitted with a computer-based monitoring and data storage system. The system measures the pressing force and extension of the hydraulic cylinder (s), in order that records can be kept to prove the correct mounting of the wheels and brake discs.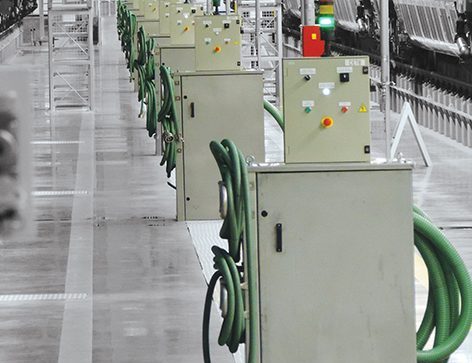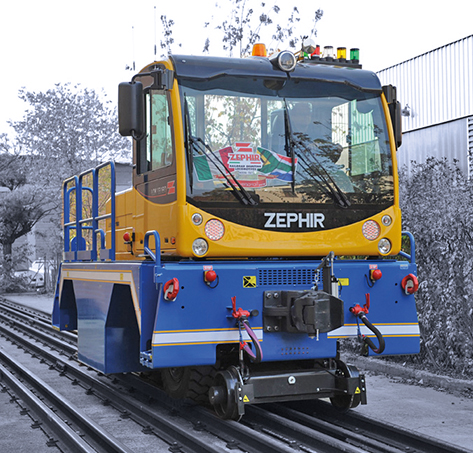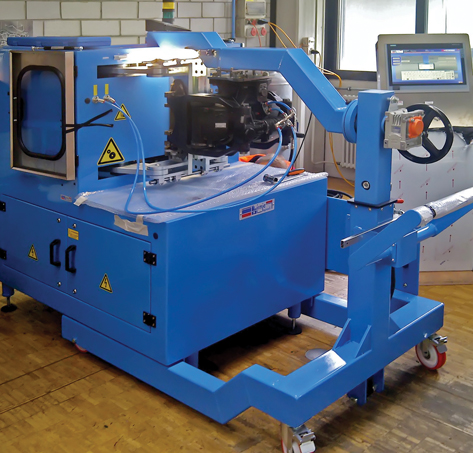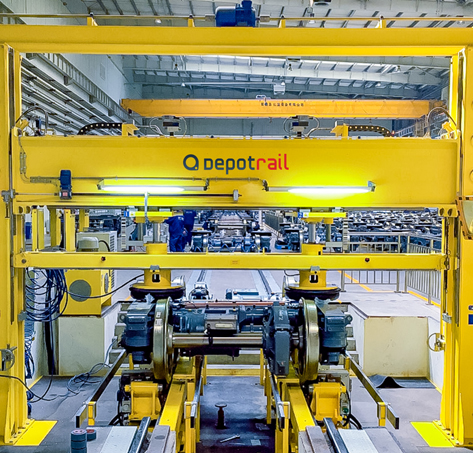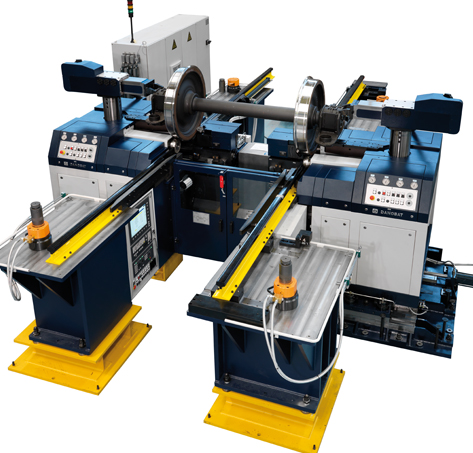 Depot Rail Ltd
Mercury House
Willoughton Drive
Foxby Lane Business Park
Gainsborough
Lincolnshire
DN21 1DY